Valentine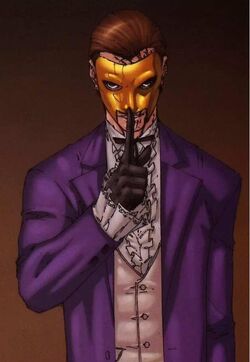 Date of birth
{{{Birth}}}
Family members
{{{Family}}}
Significant others
{{{Significant other}}}
Known abilities
{{{Known powers}}}
[[:Category:{{{Images}}}|Images]]
"He had haunted my nightmares for years, nearly killed me."
Valentine was a vampire with dozens of human kills. He was the only vampire survivor of an earlier fight between his kiss of vampires and Anita, Manny, and Edward. During that fight, Anita received the scars she possessed at the beginning of Guilty Pleasures, and Valentine's face was scarred by holy water. Valentine promised to kill Anita when Anita's work for Nikolaos was completed, but was himself killed by Edward.
This article or section is a stub. You can help the Anita Blake Wiki by expanding it.